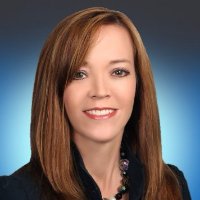 Marketing is my thing.
For the past thirteen years I have been marketing businesses for sale, and marketing businesses that are not for sale — but one day could be.  (After all, every business owner leaves their business eventually.)
If that seems odd to you like they are not related activites, it shouldn't. A business for sale needs an expert to confidentially present it to potential buyers in the most attractive light possible, and to seek out and pair up the best suitors for the opportunity.
A business not yet for sale needs to evangelize customers that their widgets and services are the best on the planet so they can build their profits in hopes that one day, when that transition occurs the maximum value has been built into the company.
The common demoninator? Marketing with a focus on the bottom line and a measure of results. And that's what I do.
From a social media perspective, I bring 20 years of  traditional marketing and public relations experience to the table and I was ready for something new! I've embraced these "new" online practices and I happen to be my own best client. I know what it takes to make the phone ring and I can help you do it too. (See tpgbusiness.com for more information)
From a transactional perspective, my expertise is in assisting sellers with determining the value of their businesses, establishing their asking price, identifying prospective buyers, facilitating negotiations and closing arrangements — which ultimately allows the business owner to concentrate on the management of their businesses during the sales process. My services are designed to complement the skills provided by attorneys, CPA's, bankers and other professionals. By working as a team, I am able to collectively provide my clients with a comprehensive menu of services which give them the ultimate protection during their transaction. (See northtexasbusinessbroker.com for more information)
For buyers, I target specific opportunities that match their previous business experience, skills, desires and expectations. I add value to the buy-side of the transaction by streamlining the overall sale process and expediting the timeframe in which a business is transitioned to new ownership.
In addition to being a licensed real estate agent, I am a CBI (Certified Business Intermediary) from the IBBA (International Association of Business Brokers) and a BCB (Board Certified Business Broker) from the Texas Association of Business Brokers. These designations take a considerable commitment to achieve and a small percentage of business brokers attain (and maintain for that matter) either the CBI or BCB.  My transactional work is performed as an independent contractor with Sunbelt Business Brokers, a division of Gateway Mergers and Acquisitions.
On the personal side, I bleed purple and gold for LSU. I have two master's degrees and a husband from there as well. We're raising our own little "tiger," in addition to two very spoiled pugs.
Please contact me below if I may help with your marketing projects — either buying or selling a company, or helping you enhance the value of your company.  Follow me on Twitter @tperot, or "Like" my Facebook Fan Page.